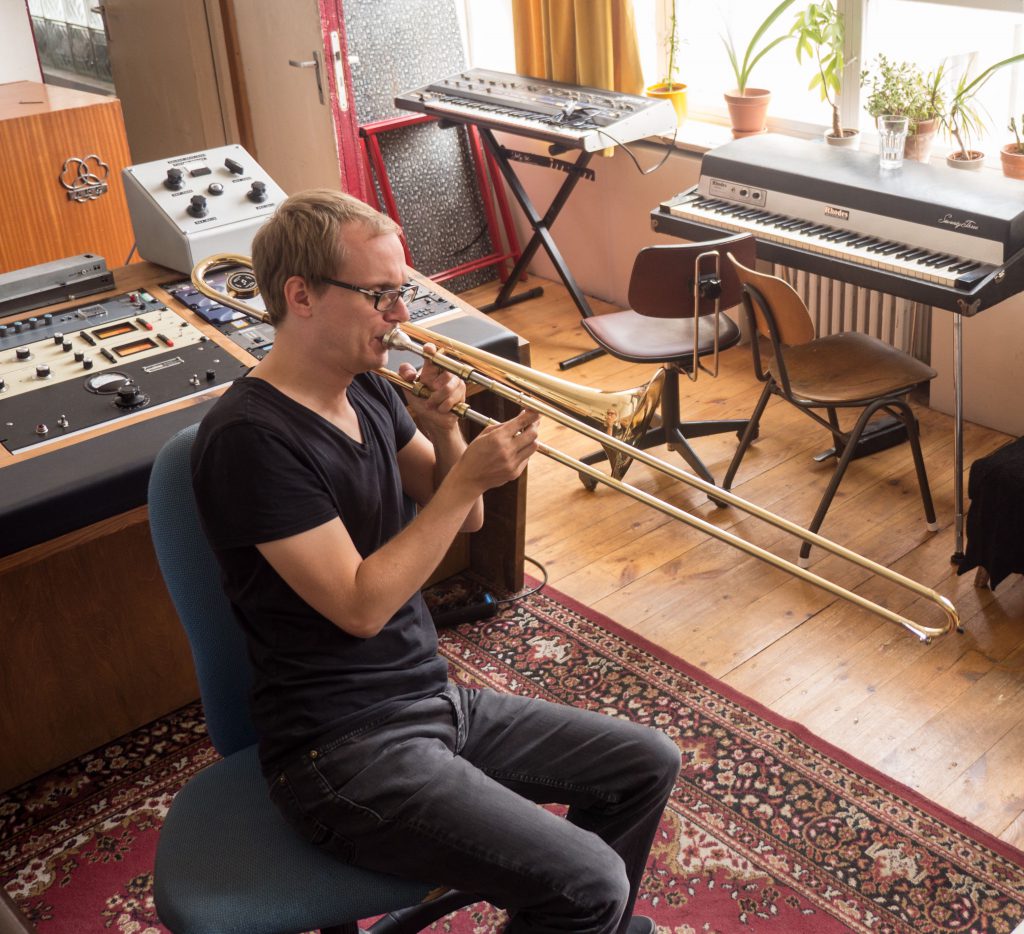 I am a session musician on French horn, trumpet and trombone.
My first instrument was the trumpet. I took classical lessons as a child and then played in various bands. In recent years, I discovered the French horn, took lessons and started playing in an amateur symphonic orchestra.
I am able to improvise on the spot, play prepared sheet music, or write my own arrangements prior to the recording session based on demos.
It is possible to record brass parts myself at my studio to your specifications and send you high quality audio files.
I can build up whole brass sections by layering several trumpet, horn or trombone parts.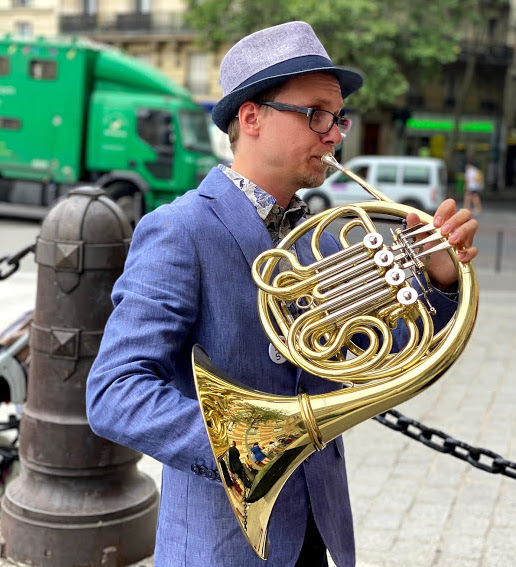 The French horn is an unusual, but versatile instrument, which can sound mysterious or heroic, mellow or exciting. It can produce low, tuba-like register as well as high, more trumpet-like sounds. Both horn and trumpet can produce eerie effect sounds when muted.
Below are some examples of brass parts that I added to recordings.
DRÜCKERKOLONNE Dumm ist Trumpf (2021) French horn, trombone, tuba
JAARI Martha (2019) trumpet
JAMES MCBREEN The Ballad of Shelley and Hamza (2017) trumpet
HERR DER DINGE A little song of failing (2019) French horn
SAG DANKE The End Konzept (2020) French horn
CAKEBOOK PRODUCTIONS A Soft Scent on the Wind (2016) trumpet
ANTON BARBEAU dontforgettogetyourfingerwet (2019) trumpet
BATEAU IVRE Somewhere Nowhere (2015) trumpet, trombone, tuba
BATEAU IVRE Hypnophobia (2017) trumpet, trombone, tuba
NAPHTA Barakuda (2010) trumpet, trombone
NAPHTA naphta (2009) trumpet, alto horn
I also contributed brass to recordings of Olaf Creach, Jack Sony, SoLikeSleep, Citizen Insane, Push the Apples, and others.