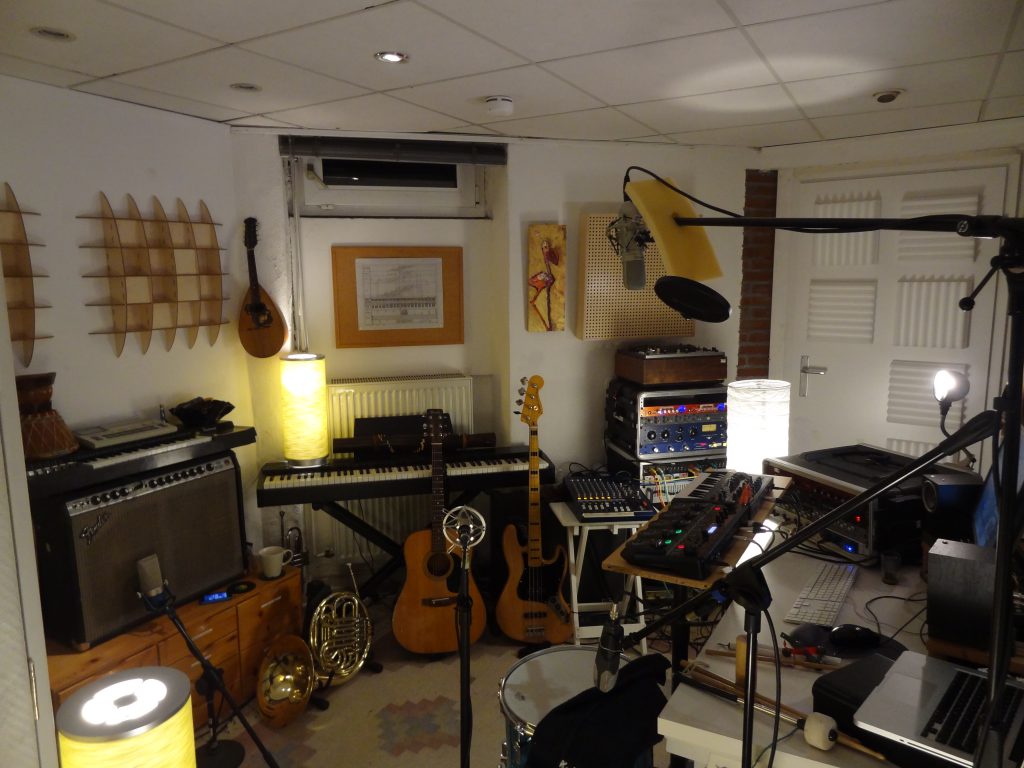 Get the sound you're looking for!
I have many years of experience as a an engineer, producer and musician in various studios and rehearsal spaces. I feel at home in many musical styles, and I approach my work with knowledge and enthusiasm.
I work fast and efficiently, and I like to record "old school", with as many instruments as possible playing simultaneously in the same room. I try to get as close to the final product already during recording, to save time and skip endless mouse-clicking at the mixing stage.
As a plus, I'm a multi-instrumental musician and arranger who can easily play additional instruments on your recordings, write string and other orchestral arrangements, and recruit session musicians.
Halcyon studio is located in Berlin-Kreuzberg, and well-equipped with everything you need to make a great recording: Various microphones, high-end preamps, converter, analogue compressors, EQs, tape echoes, instruments etc.
I also offer mobile recording, wherever you play music best inside and around Berlin.
Listen to recording examples on SoundCloud and YouTube
Check out the gear list