BATEAU IVRE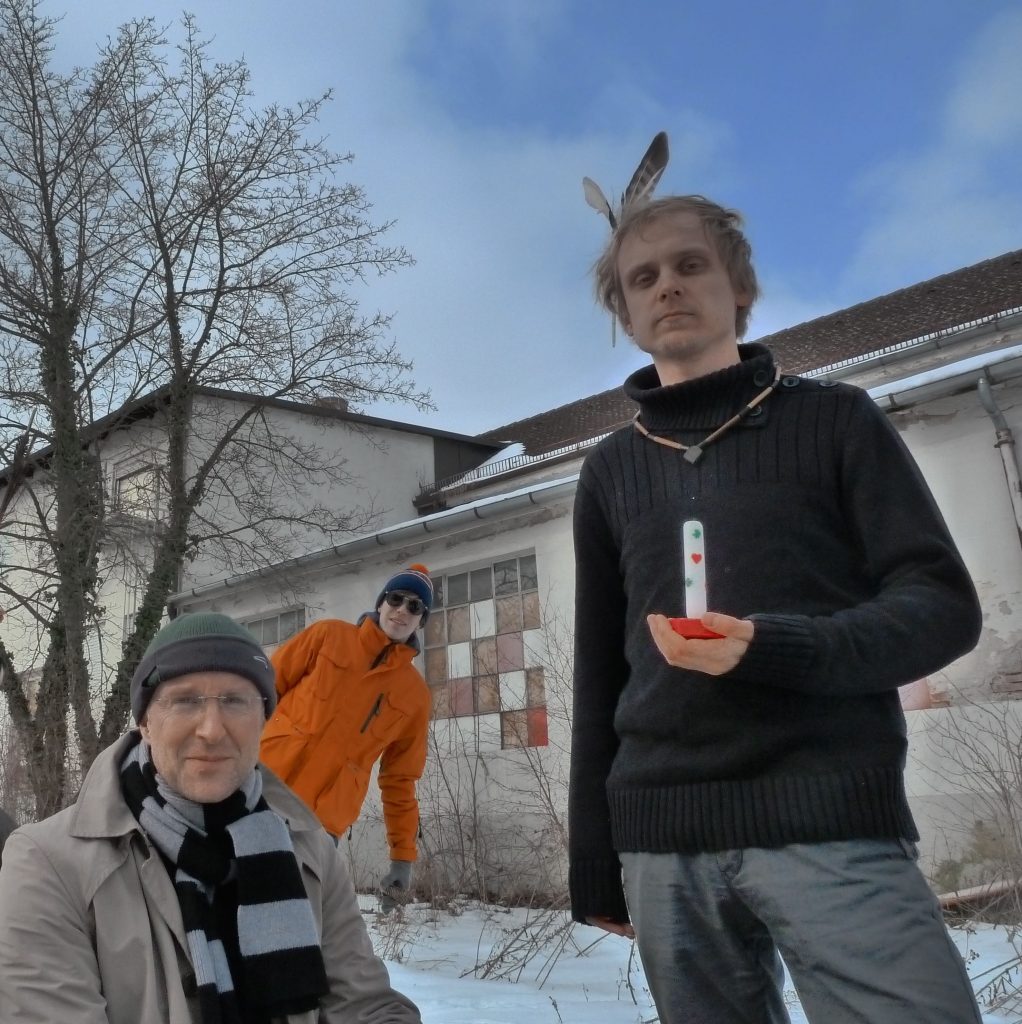 Paul Kuchenbuch – voc, gtr, b, brass, key
Nick Whitaker – key, voc, gtr, b
Tobias Niederreiner – d, perc, key, b, voc
Bateau Ivre's Post-Apocalyptic Art Pop conjures up images of barren deserts, mist-shrouded jungles and stormy seas. The words take you to the depths of human existence between hope and despair. Against Nick's and Tobi's timeless backdrop incorporating guitar-pop and Yiddish folk songs, ambient electronics and contemporary classical music, Paul's wistful voice, reminiscent of Jeff Buckley and Thom Yorke, rises from mysterious murmurs to emotional falsettos.
booking: bateauivre@web.de
SAXOKORD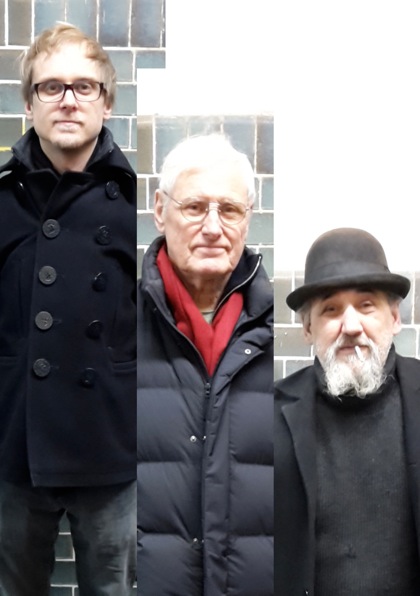 Ludolf Kuchenbuch – sax 
Gerhard A. Schiewe – acc 
Paul Kuchenbuch – b
Saxokord is a charming and elegant mix of Chamber Jazz and Tango, sometimes programmatic, sometimes improvised… and always entertaining!
booking: Ludolf.Kuchenbuch@gmx.de
AFROCHANSON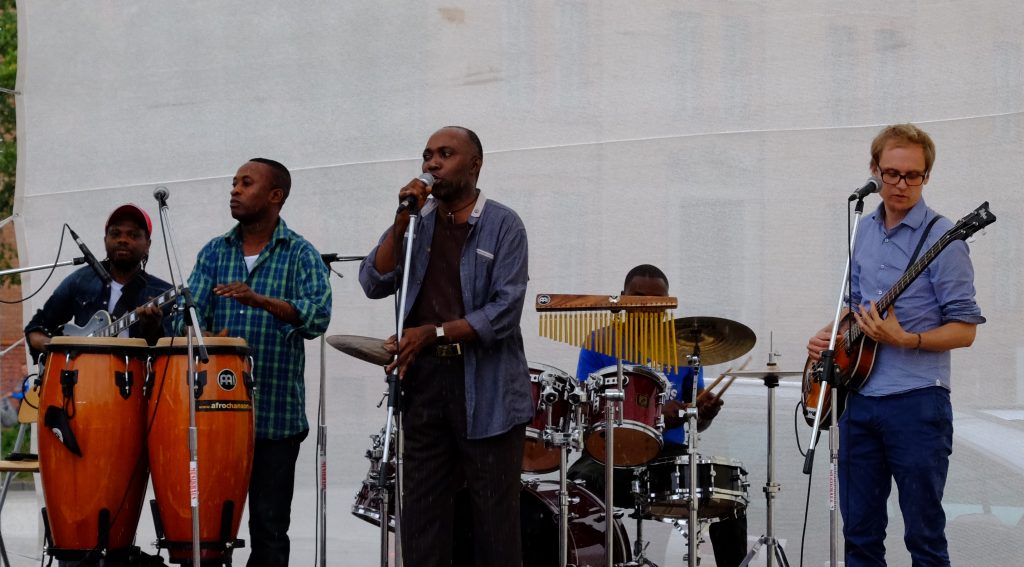 Jean-Paul Musungay  – voc, perc
Cruz – congas, voc
David – gtr
Paul Kuchenbuch – b, voc
Kitoko – d
Music with heart and soul… music to dance to… music with a message. Four musicians from Congo/Angola and one from Germany present a blend of African rhythms and catchy melodies from intimate to energetic, with lyrics in Lingala, Kikongo, French, English, and German.
booking: jp@afrochanson.de
PAST PROJECTS
Merlin Dietrich (2014-2015) – gtr, b voc
Toni Kater (2014-2015) – d, gtr, b, syn, b voc
naphta (2005-2014) – tpt, tb, gtr, d, b
Jack Sony (2004-2008) – b, b voc
Rapids (2010-2011) – l voc, gtr, tpt
Citizen Insane (2001-2010) – l voc, gtr, b, key, tpt
SoLikeSleep (2002-2006) – gtr, b voc
White Paper Void (2000-2003) – gtr, b voc
Sicktrip (2001) – b, b voc
Flatline (1998-2000) – l voc, b
Yen Pox (1995-1999) – b, b voc